Happy Release Day to Leylah Attar and her new book THE PAPER SWAN! Enjoy a sneak peek into the book below and make sure to enter the giveaway! This is a MUST READ to add to your TBR!
♥Buy the Book ♥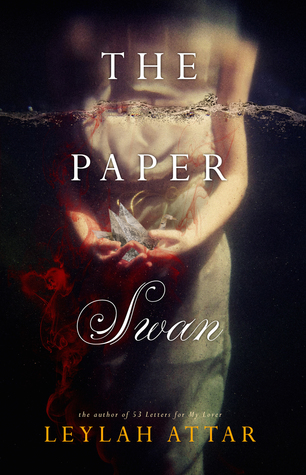 They say it takes 21 days to form a habit.
They lie.
For 21 days she held on.
But on Day 22, she would have given anything for the sweet slumber of death.
Because on Day 22, she realizes that her only way out means certain death for one of the two men she loves.
A haunting tale of passion, loss, and redemption, The Paper Swan is a darkly intense yet heartwarming love story, textured with grit, intrigue, and suspense. Please note: This is NOT a love triangle.
A full-length, standalone novel, intended for mature audiences due to violence, sex and language. Subject matter may be disturbing for some readers.

Lori's thoughts:

I received the ARC for this book and decided to take a peek at the first few pages before I went to bed. Big mistake! I got sucked into the story from the beginning and had a really hard time putting the book down so I could go to sleep. Leylah has such a way with words. I know when I read one of her books I'm not going to get a cookie cutter romance, or the same old worn out storyline. This story was fresh, unique and written to perfection. The plot and the characters and the setting kept me invested from start to finish and I couldn't turn the pages fast enough. I wanted to know ... no, I HAD to know what happened next. In spite of needing to finish the book, I was terribly empty and sad once it was over. I felt like I knew the people intimately, and will miss them!
If you're looking for something different. Something well thought out, well-written, with just the right amount of heat and angst... read this book. You won't be disappointed! Leylah is at the top of my list of MUST READ AUTHORS!
Five gigantic well-deserved hearts for this one!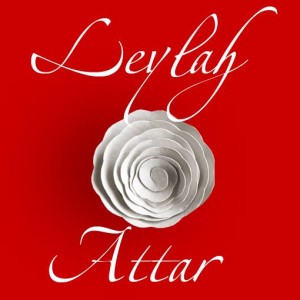 Leylah Attar writes stories about love - shaken, stirred and served with a twist. When she's not writing, she can be found pursuing her other passions: photography, food, family and travel. Sometimes she disappears into the black hole of the internet, but can usually be enticed out with chocolate.